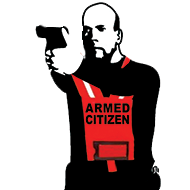 All orders are required to be vetted, by uploading your current up to date concealed carry permit
immediately during our check out procedure.
Our products are only sold to shipped to vetted individuals, as you must upload a copy of your Concealed Carry Weapon Permit (many states will have different titles for the carry permit), if from a Constitutional Carry State and don't have a permit, a letter from a law enforcement authority that states you are not a prohibited person and are allowed to possess a firearm or proof of a firearms purchase from a FFL dealer.
Vetting for the ACCIID Banner
We will only sell our products to those that are able to legally own a firearm and are not a prohibited person.Please upload a copy of your Concealed Carry Weapons Permit in our checkout section to complete the sale.If you live in a Constitutional Carry State and don't have a State Concealed Carry Weapons Permit you can obtain a letter from your regional law enforcement agency stating that you're not a prohibited person and can legally own a firearm.
OR
Provide proof of a sales receipt of a handgun purchase from a licensed FFL Dealer, your name must appear on the receipt, that has occurred in the last 12 months.
Make sure to check your email and spam folder for our vetting email with your order number and RSVP in the subject line.
If this presents a problem…call us. Thank you for your cooperation in keeping the ACCIID Banner secure and in the right hands. In order to keep our products out of the wrong hands or possibly being misused for a nefarious purpose we have adopted the following policy
People miss emails….we understand, we're all human and in this thing called life together…we will work with you as much as possible to ensure that your order is vetted and shipped promptly.
If someone simply refuses to cooperate with our vetting procedure, we still have to pay office personnel to send those emails and process the vetting so a ($25.00) non- refundable service charge may be assessed to those that refuse to cooperative with our vetting procedure or are not considered an authorized user during a 45 day vetting period. When we refund your purchase price the service charge will be deducted from your total. It's a pretty simple straight forward concept…. if you have a concealed carry permit we will work with you to get you vetted…. if you're just trying to buy one because you think you're "an overall neat guy" we WILL charge you $25.00 for wasting our time.